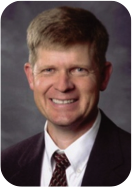 President
Dr. Eric Vogel
Dr. Vogel was born and raised in Utah. He has a wonderful wife and eight children. Dr. Vogel is a third generation dentist and graduated in 1988 from Creighton University. Since then he has been in full time practice in Provo and taught in the pre-dental program at BYU In 2000 Dr. Vogel founded the "Share a Smile" organization which is dedicated to providing dental care and education to the poor in Utah valley. In partnership with the Food and Care Coalition and Utah Valley dental hygiene program he has worked with many other local dentists and hygienists to provide dental care to thousands of lower income individuals. He has also provided dental care and education in Bolivia, Mexico, Russia, China and Belarus and Morocco. He has been the recipient of many awards and honors associated with his humanitarian work.
Eric enjoys spending time with his family camping and traveling. He also enjoys learning languages and participating in endurance events.

Treasurer
Kevin D. Stocks
Kevin D. Stocks is the KPMG Professor in the School of Accountancy in the Marriott School of Management at Brigham Young University where he has been on faculty for the past 30 years.  Earlier this year he stepped down as the Director of BYU School of Accountancy after serving in that position for nine years.  Kevin obtained a Ph.D. from Oklahoma State University and a B.S. in Accounting and a Master's of Accountancy from Brigham Young University.
Kevin teaches cost/managerial courses in both the undergraduate and graduate programs at BYU.  He has received a number of teaching awards and is known for his hands-on teaching approach. Kevin has served in leadership positions in many professional organizations.  He just completed service as the President of the American Accounting Association (AAA), the leading association of accounting educators with over 8,500 members worldwide. Kevin has published in a number of journalsand has been an author on two books.  He has conducted funded research for several organizations. Kevin and his wife Donna are the parents of five children and six grandchildren.  In any spare time he enjoys rock hunting, traveling and creating quilts.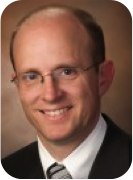 Secretary
William M. Jeffs
William M. Jeffs is a practicing lawyer in Provo, Utah. His practice primarily focuses on Estate Planning, including wills, trust, advanced health care directive and powers of attorney, Probate and Trust administration, Guardianships and Conservatorships and Business Formation. He is regularly appointed by the Courts as the attorney for the incapacitated person, Personal Representative, Guardian and Conservator serving in that capacity in hundreds of cases. He has been involved with Share a Smile since its beginnings. He serves actively in his community serving on several other boards in addition to the board of Share a Smile. When not at work, he enjoys spending time with his wife Joanne, and their 5 children and 2 grandchildren. As a family they enjoy running, especially trail running, biking, playing cribbage with his 16 year old son, and attempting to golf. He has participated in a number of endurance trail runs and has run Rim to Rim at the Grand Canyon, the Timpanogos Trail Marathon and hopes to run a 100K trail run in the future.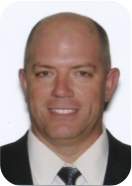 Program Committee Chair
Dr. Daniel Burr
Dr. Burr was born in Anchorage, Alaska and raised in American Fork, Utah. He is happily married to his wife Kristen, and has four children of his own.
Dr. Burr attended Brigham Young University and graduated (cum laude) with a degree in biology. He attended Creighton University School of Dentistry where he graduated (summa cum laude) and received recognition for attaining the highest GPA in his class. After dental school he attended specialty training at the University of Washington where he earned a master's degree and specialty certificate in Endodontics. Since finishing school in the year 2000, he has been in private practice specializing in root canal therapy in his home town of American Fork. Dr. Burr has been associated with Share a Smile since 2001. He has enjoyed travelling to many foreign countries and working with people in need. But some of the most rewarding work he has done with Share a Smile has been right here in Utah County. He knows there are plenty of people needing dental help right here close to his home. In his free time, Dr. Burr enjoys the great outdoors.
Fundraising Committee Chair
Dr. Ryan Edmunds
Board Member- Fundraising Committee
JoLynne Vogel
Board Member- Fundraising Committee
Dr. Steve Berry
Board Member- Program Committee
Pat Shumway